Appointments to the seven member Board of Triumph Gulf Coast, Inc., are made by the Governor (1), the Attorney General (1), the Chief Financial Officer (1), the President of the Senate (2), and the Speaker of the House (2). Appointments and terms of office are established pursuant to s. 288.8014, F.S.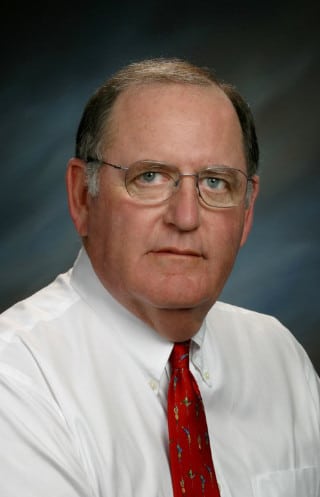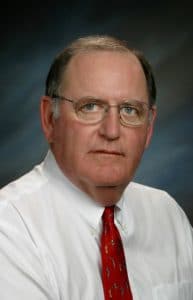 Lewis Bear, Jr., of Gulf Breeze, is President and Chairman of The Lewis Bear Company, a regional beverage distribution company, is a native of Escambia County and has served on many professional and civic service boards. He has served as Chair of the national Anheuser-Busch Wholesaler Advisory Board, and the Florida Beer Wholesalers Association. He has served on the boards of the North American Wholesale Grocers Association, the National Beer Wholesaler Association, the Escambia County United Way and the University of West Florida Foundation. He has served in numerous offices, including Chair, of the Pensacola Bay Area Chamber of Commerce. He has served terms on the Enterprise Florida and Space Florida Boards and the Institute for Human and Machine Cognition Board.
Currently, Mr. Bear serves on the Executive Committee of Florida's Great Northwest, the University of West Florida Board of Trustees (former Chair), Florida West, Escambia County EDA, and as Chair of the Pensacola Economic Development Commission. He is Trustee Emeritus of the Pensacola Museum of Art and has been very involved in civic and cultural activities across the state and in the region.
Mr. Bear is married and has three grown children. He is a member of Temple Beth-El, Pensacola and a proud veteran of the United States Air Force.
Appointed by Governor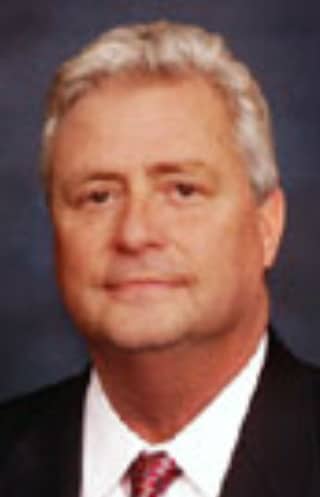 Allan Bense, of Panama City, is President of GAC Contractors. He is a partner is several companies with interests in road building, mechanical contracting, health care, insurance, general contracting, golf courses, pavement marking, farming and others. He is the Chair of the Board of the James Madison Institute. He is the past Chair of: the Board of the Florida State University, the Florida Chamber of Commerce, the Florida Taxation and Budget Reform Commission, the Florida Council on Military Base and Mission Support, the Bay Economic Development Alliance; and past Vice-Chair of Enterprise Florida (the Governor is the chair). He is a member of the board of directors of the Gulf Coast Hospital, Gulf Power Company (SO; NYSE), and the Capital City Bank Group (CCBG: NASDAQ).
Mr. Bense served in the Florida House of Representatives from 1998 – 2006. He was elected Speaker of the Florida House of Representatives where he served from 2004-2006. He was the first Republican elected to House District 6 and served that district for eight years.
Appointed by Senate President
Pam Dana, PhD., Vice-Chair, of Destin, is Senior Advisor for Strategic Initiatives at the Institute for Human & Machine Cognition (IHMC), a Florida-based research institute engaged in artificial intelligence, robotics, sensory substitution, data mining, and related technologies.  She is engaged in furthering the recognition and of IHMC, fostering its external affairs and outreach efforts with government agencies, community stakeholders, private industry, and statewide technology groups.
Dr. Dana is the owner of the SURE LURE Charter Company, a for-hire charter fishing business in Destin, Florida, which also holds select federal and state commercial licenses allowing for harvest and sale to market activities.
From 1999-2007, Dana served as Executive Director of the Governor's Office of Tourism, Trade, and Economic Development (OTTED), where she was Florida's senior-most officer responsible for programs and policies leading to economic growth.  At OTTED, Dr. Dana oversaw more than 80 programs and partnerships including Enterprise Florida, Florida Commission on Tourism, Florida Sports Foundation, Florida Space Authority, Florida Film Commission, as well as rural initiatives, enterprise zones, business incentives, and corporate outreach. As Florida's legislatively mandated Chief Protocol Officer, Dana maintained direct responsibility for all global trade and export programs, international affairs, diplomatic protocol, and consular corps activities for the State of Florida, and was a senior point of interface for the State with the military, Department of Defense, and the Pentagon.  From 1995-1999, Dana served as Assistant Secretary and Acting Deputy Secretary of the California Trade and Commerce Agency under Governor Pete Wilson where she oversaw the Division of Economic Development.
Dana holds a Ph.D. in International Development Education and Economics; a Masters in Administration, Planning, and Social Policy; and a Bachelor's degree in Social Work/Sociology.
Appointed by Attorney General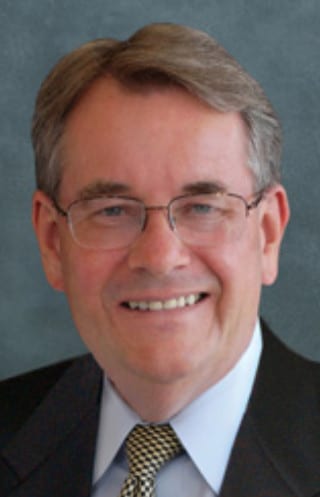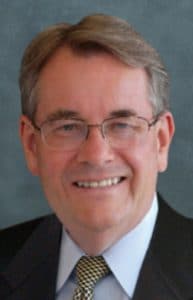 Don Gaetz, Chair, of Seaside, has been a Panhandle business owner and civic leader for more than twenty-five years. He co-founded and operated a national health care company prior to serving coastal Northwest Florida in the state senate where he served as Senate President. He was Chair of the Okaloosa County School Board and Superintendent of Okaloosa County Schools as well as Chair of the Town Council of Seaside, Florida. Senator Gaetz is a member of the 2017 Constitutional Revision Commission of the State of Florida.
Appointed by Speaker of the House
Benjamin Lee, of Lynn Haven, is the market president for Hancock Whitney Bank overseeing the Bay County region. With more than 15 years of experience, Ben provides an array of strategic banking and financial solutions complemented by a proven passion for helping the region's businesses and nonprofits succeed. His experience and exceptional service has quickly earned him a reputation as one of Panama City's top bankers.
Previously, he served as executive director at the Office of the State Attorney, where he was responsible for the management of seven offices in six Florida counties. He also directed governmental and legislative affairs and oversaw multi-million-dollar budgets.
Born and raised near Statesboro, GA, Ben holds a Bachelor's degree in Economics and a Master's in Business Administration from Auburn University. With a strong commitment to service in the community, Ben is actively involved in a variety of organizations including the Bay County Chamber of Commerce, Bay County Economic Development Council, Covenant Hospice, Bay County Contractors Association, Haney Education Foundation, and the Holy Nativity Episcopal School Board of Directors. He is also involved with the county, serving on the ½ Cent Sales Tax Oversight Committee.
Appointed by Speaker of the House of Representatives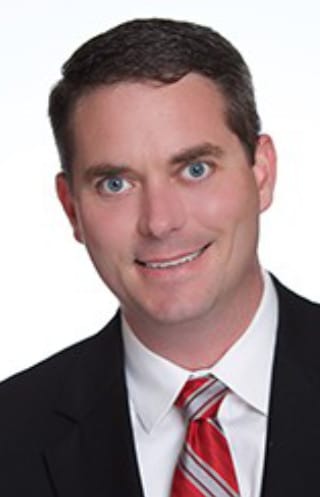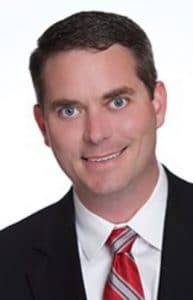 Stephen Riggs, IV, Treasurer
Bio coming soon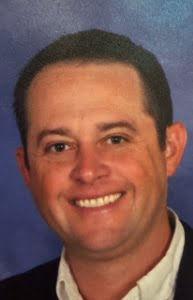 Matt Terry, of Port St. Joe is the owner of Appraisal Group of North Florida which provides real estate appraisals and consulting along the Gulf Coast. Having over 14 years of experience in the real estate industry, he continues to serve his client's needs while maintaining public trust.
Matt has previously served as Vice Chairman of the Port St. Joe Port Authority, Gulf County Planning Development Review Board, and Gulf County Economic Development Council. Matt also served as lay leader of First United Methodist Church of Port St. Joe and on the Executive Board of Healthy Start of Bay, Franklin, and Gulf Counties. Matt holds a Bachelor's degree in Business Administration from Flagler College and a SRA designation with the Appraisal Institute.
Appointed by Senate President