At today's Triumph Gulf Coast Board meeting in DeFuniak Springs, Triumph Gulf Coast welcomed Mr. Reynolds Henderson of Walton County and Mr. Collier Merrill of Escambia County to the Triumph Board. The Board also approved over $14 million dollars for industry certifications in Cyber Security, Artificial Intelligence and new technologies at Florida State University – Panama City and Okaloosa County School District.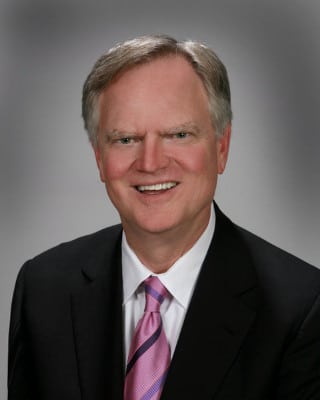 Okaloosa
Okaloosa County School District (OCSD) was awarded a $2,840,000 grant for 1,100 industry-recognized credentials in Artificial Intelligence (AI), Machine Learning (ML), and unmanned systems. The Artificial Intelligence Learning Institutes will implement an industry certification program in Artificial Intelligence/Machine Learning for K-12 students developed with the University of Florida.
The program will be able to be replicated across Northwest Florida and will showcase to companies seeking to expand or relocate to Northwest Florida that the region's schools can serve as national model for Career Technical Education.
Bay
The Board gave its support to Florida State University Panama City for a $11,500,702 grant that will result in 3,280 industry certifications and credentials. The grant will be used to establish the Advancing Science and Career Education in New Technologies (ASCENT) project which will develop and integrate education and training resources to produce industry-specific certifications for students and citizens of the Northwest Florida region.
The project focuses on education and training in new technologies, with an emphasis in cybersecurity, to support multiple industry sectors in the Northwest Florida region. A new Interdisciplinary Cybersecurity Hub will support local industry cyber and new technology training needs as well as partner with the region's K-12 school districts to recruit, hire, and train teachers to teach technical fields.
Through the ASCENT project, FSU PC will provide ongoing professional development and support for teachers including engaging FSU students and faculty to assist teachers with classes and teacher workshops. ASECNT will also provide support to career academies and summer camps building a robust pipeline of interest in new technologies among the region's youth.
The Triumph Gulf Coast Board of Directors is appointed by the Governor, Chief Financial Officer, Attorney General and presiding officers of the Legislature. The appointees to the Triumph Board are Allan Bense, Chair Don Gaetz, Reynolds Henderson, Ben Lee, Collier Merrill and Matt Terry. All meetings of the Board are public.